As a connoisseur of opulent accommodations and a wanderlust enthusiast, I am thrilled to embark on a virtual journey with you to explore the lavishness that Maryland, situated in the United States of America, has to offer in terms of upscale lodgings. Nestled on the eastern seaboard, this captivating state is renowned for its stunning landscapes, rich history, and world-class hospitality. Get ready to immerse yourself in the lap of luxury as we uncover the hidden gems and extravagant retreats that will surely leave an indelible impression on even the most discerning traveler.
Prepare to be enchanted by these sublime establishments that seamlessly blend refined elegance with unparalleled comfort. From resplendent five-star resorts boasting breathtaking waterfront views to boutique hotels exuding timeless charm and sophistication, Maryland caters to every avid seeker of grandeur. Impeccable service and attention to detail are paramount here; each property strives to create an unforgettable experience for its esteemed guests. Whether you seek a tranquil escape surrounded by nature or desire an urban oasis with proximity to vibrant city life, this captivating state presents an array of elite options sure to cater to your every whim. Let's delve into the world of luxury hotels in Maryland together; it's time for our extraordinary sojourn through these exquisite abodes!
Most Luxurious Hotels in Maryland
Graduate Annapolis (Annapolis)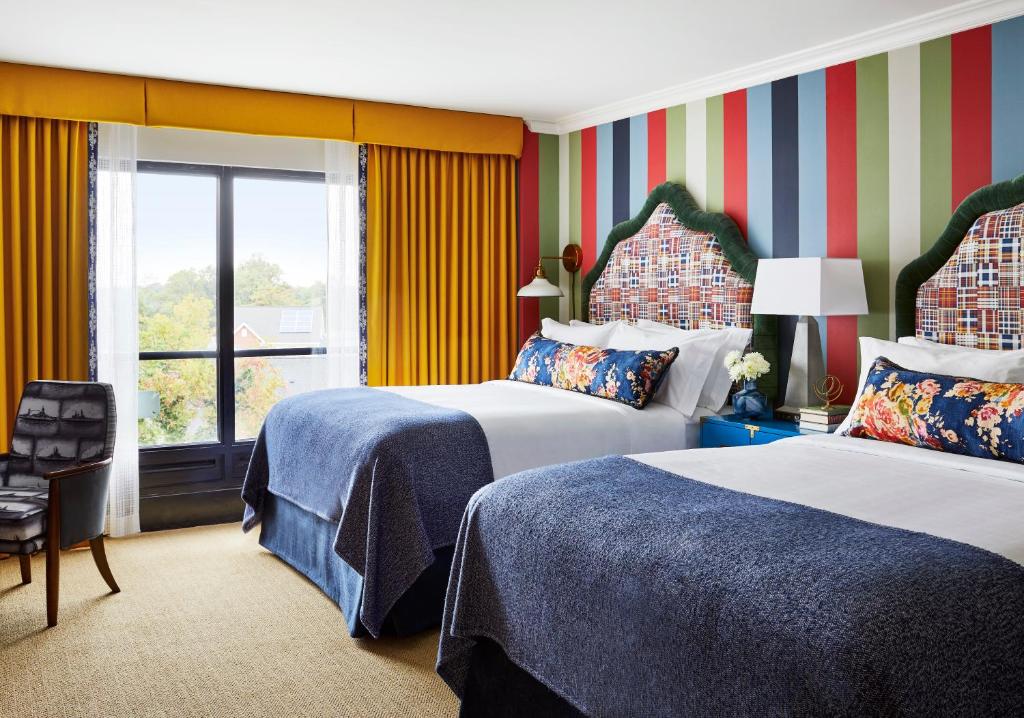 The Graduate Annapolis is a downtown hotel in Annapolis, offering modern guest rooms with free WiFi and 47-inch flat-screen Smart TVs. Conveniently located less than 1.6 km away from the United States Naval Academy and Navy-Marine Corps Memorial Stadium, it provides easy access to these popular attractions. Guests can enjoy dining at Trophy Room, a casual neighborhood restaurant and bar that serves classic American dishes with a youthful twist. The hotel also features a free fitness center for guests to stay active during their stay. Additionally, the Maryland State Capitol is just a 2-minute drive away, and St. John's College is less than 1.6 km from the hotel.
– Modern guest rooms with free WiFi
– Convenient location near popular attractions
– Casual neighborhood restaurant and bar on-site
– Free fitness center for guests
– Close proximity to Maryland State Capitol and St. John's College
The Westin Washington National Harbor (National Harbor)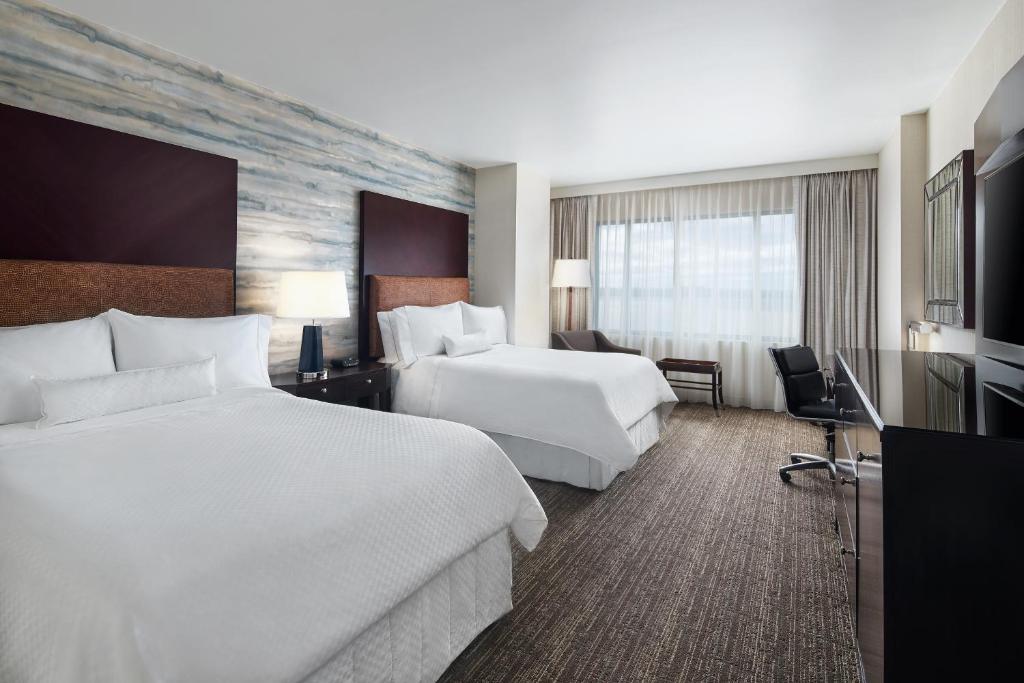 The Westin Washington National Harbor is a waterfront hotel located in the vibrant district of National Harbor, just a short 3-minute walk from the Gaylord National Convention Center and 7 miles from Ronald Reagan Washington National Airport. With a range of amenities including a fitness center, on-site dining options, and concierge services, this hotel offers guests convenience and comfort during their stay. The rooms are equipped with modern features such as flat-screen cable TVs, en suite bathrooms with complimentary toiletries and bathrobes. Free Wi-Fi is available in public areas for guests' convenience. Additionally, the hotel boasts an on-site restaurant offering harborside dining and serves delicious meals for breakfast, brunch, and all-day dining. For those looking to explore nearby attractions, the Alexandria city center is just 5 miles away while iconic sights of Washington D.C., such as the Washington Monument, can be reached within a short 14-minute drive.
Pros:
– Convenient location near the Gaylord National Convention Center
– On-site dining options offering harborside views
– Modern amenities including flat-screen TVs and complimentary toiletries
– Free Wi-Fi available in public areas
– Close proximity to both Alexandria city center and Washington D.C.'s popular attractions
DoubleTree by Hilton Ocean City Oceanfront
Located just a short 10-minute walk from the Ocean City Boardwalk, DoubleTree by Hilton Ocean City Oceanfront is a luxurious beachfront hotel that offers an unforgettable stay experience. With both indoor and outdoor pools, guests can enjoy a refreshing swim in any season. The hotel also boasts an atrium-style indoor pool and rooms equipped with free WiFi. For those looking to relax, the whirlpool and two seasonal outdoor pools with a poolside bar are perfect options. The Sandshark Pool Bar serves delicious lunch meals, specialty cocktails, and frozen drinks for guests to enjoy while soaking up the sun. Each room at DoubleTree by Hilton Ocean City Oceanfront features modern amenities including a 55" HDTV and a full kitchen complete with a refrigerator, microwave, and dishwasher. Guests can unwind on their private balcony or in the comfortable seating area while taking in stunning views of the Atlantic Ocean from select rooms. To cater to fitness enthusiasts, the hotel also provides a well-equipped 24-hour fitness center. As for dining options, guests can indulge in an à la carte breakfast each morning or savor fresh dining options every night at Marlin Moon Restaurant – located within the property itself. Additionally, Made Market's casual café offers breakfast, lunch, and dinner options available for takeout or dine-in. Conveniently situated near Jolly Roger Amusement Park (just a 5-minute walk away) and only 9.4 km from Ocean City Municipal Airport, DoubleTree by Hilton Ocean City Oceanfront guarantees both comfort and convenience during your luxury getaway.
– Indoor and outdoor pools
– Beachfront location
– Atrium-style indoor pool
– Rooms with free WiFi
– Whirlpool facility
Other places to stay in Maryland
Luxury Hotels in Downtown Maryland
Downtown Maryland offers a range of luxurious accommodations for discerning travelers seeking the epitome of comfort and sophistication. With its prime location, visitors can expect opulent hotels that exhibit exquisite design, impeccable service, and lavish amenities. From stunning rooftop terraces boasting breathtaking city views to sumptuous spa facilities offering ultimate relaxation, luxury hotels in Downtown Maryland create an unparalleled experience for guests. Whether it's indulging in gourmet dining options or unwinding in elegantly appointed guest rooms, these upscale establishments cater to every whim and desire, ensuring an unforgettable stay for those seeking the utmost in refinement and luxury.
Delta Hotels by Marriott Baltimore Inner Harbor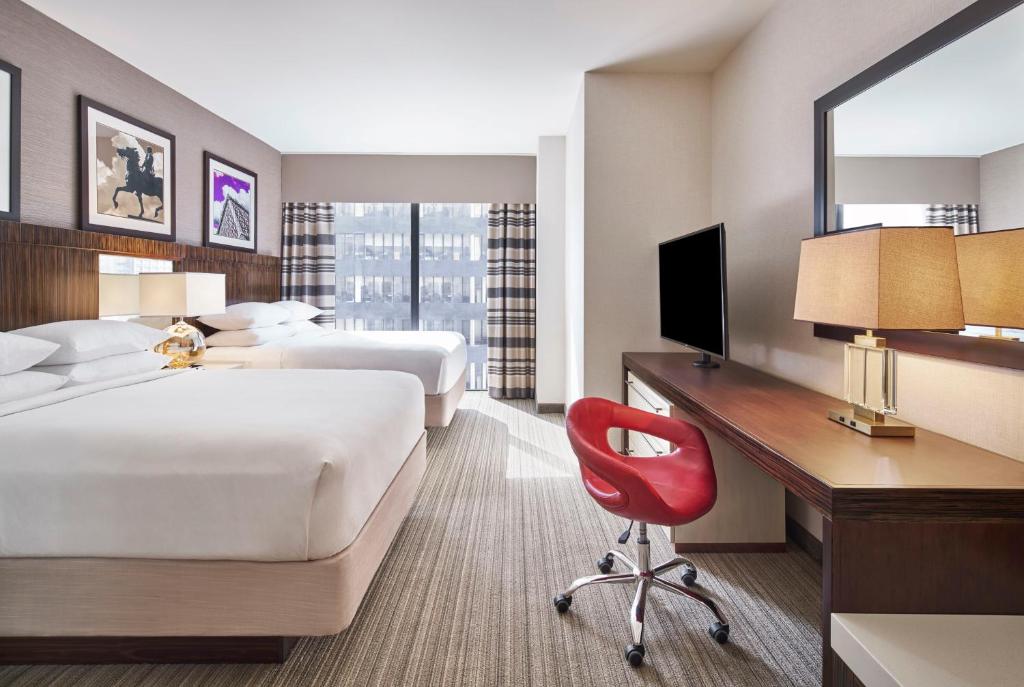 Delta Hotels by Marriott Baltimore Inner Harbor is a luxurious 4-star hotel located in the heart of Baltimore. This well-situated hotel offers air-conditioned rooms, a fitness center, and free WiFi for its guests' convenience. The property also features a restaurant, a 24-hour front desk, and an ATM to ensure a seamless stay. The hotel is non-smoking and situated just 600 meters from Historic Ships in Baltimore. Each room at Delta Hotels boasts modern amenities including a desk, TV, private bathroom with bed linen and towels provided. Guests can start their day off with an American breakfast or unwind in the bar after exploring nearby attractions like The Walters Art Museum, Sports Legends Museum at Camden Yards, and Baltimore Convention Center. For those traveling by air, the nearest airport is Baltimore – Washington International Airport which is approximately 15 km away.
Pros:
– Prime location in downtown Baltimore
– Comfortable and well-appointed rooms
– Fitness center available for guests to stay active during their stay
– Free WiFi allows for convenient connectivity throughout the property
– On-site restaurant offering delicious dining options
Princess Royale Oceanfront Resort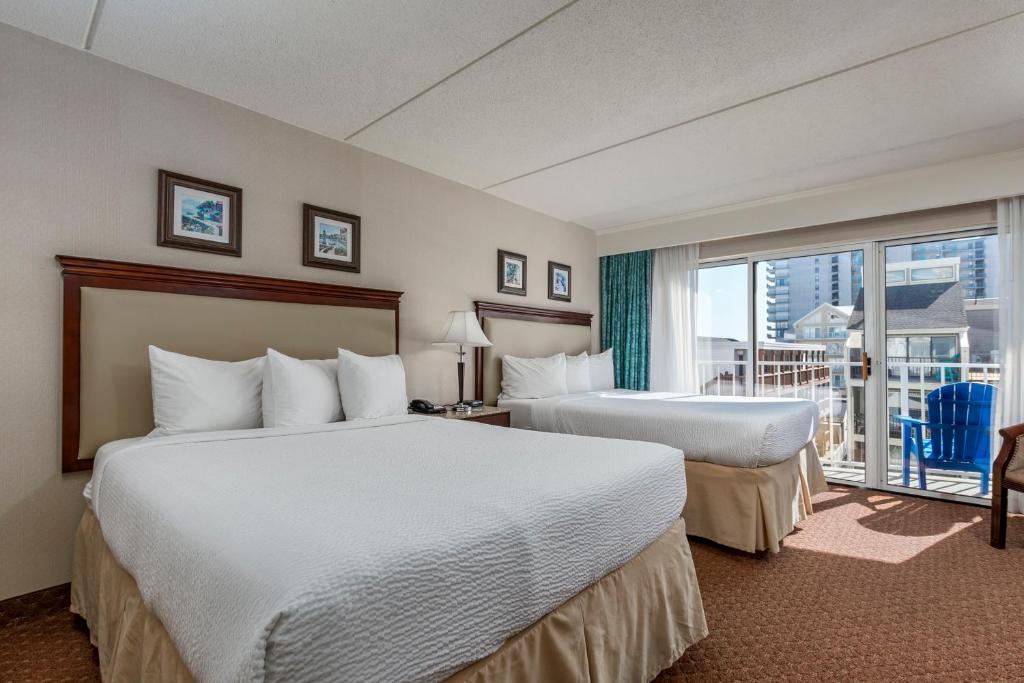 Princess Royale Oceanfront Resort is a stunning resort located on the Atlantic Ocean in Ocean City, Maryland. This luxurious hotel offers guests a range of amenities including an indoor pool, an Olympic-sized swimming pool in a beautiful 4-story tropical atrium, and various on-site restaurants. Each spacious room at the Princess Royale Hotel comes with a balcony offering either a side view of the ocean or the pool. Guests can enjoy modern comforts such as a flat-screen TV and a well-equipped kitchen. The resort also features seasonal dining options including Schooner's Restaurant and Lounge for indoor dining, The Current for outdoor dining, and the Tropical Tiki Bar for light snacks and cocktails. A highlight of the hotel is its oceanfront sundeck where guests can relax and soak up the sun. Additionally, visitors can explore Sandy's Beach Treasures gift shop to find unique items that will remind them of their beach vacation or grab a Starbucks beverage and homemade baked goods from Royale Roasters coffee shop. Those looking to do some shopping will appreciate that Ocean Plaza Mall is just a short 4-minute walk away while Bayside Boat Rentals is 3.7 km from the hotel. Please note that there is a $26 processing fee collected on all cancellations.
Pros:
– Indoor pool
– Olympic-sized swimming pool in tropical atrium
– Multiple on-site restaurants
– Balcony with ocean or pool view in each room
– Gift shop and coffee shop offering unique items and Starbucks beverages
Merriweather Lakehouse Hotel (Columbia)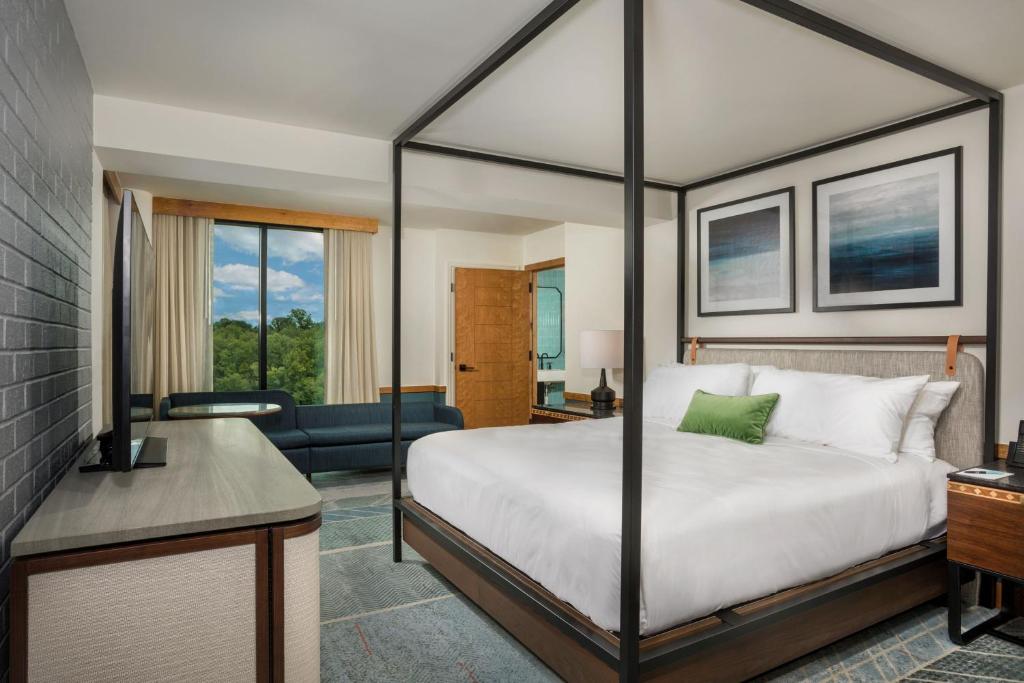 The Merriweather Lakehouse Hotel, Autograph Collection in Columbia offers a luxurious and convenient stay for guests. Situated just 2 miles from the Fairway Hills Golf Course, this hotel boasts an array of amenities. The on-site restaurant, LAK Restaurant, serves delicious Continental cuisine while the Rookery Bar & Lounge offers light fare and a variety of cocktails. The comfortable and modern guest rooms feature flat-screen TVs with cable, ironing facilities, coffee makers, and complimentary Wi-Fi. Guests can also enjoy the outdoor pool and take advantage of the same day Laundry/Valet service. Additionally, there is a new lakeview fitness center equipped with Peloton bikes for those who want to maintain their fitness routine while traveling. With its proximity to attractions such as the Mall in Columbia and Marriweather Post Pavilion, as well as being just a short drive from Ravens Stadium and Washington Monument, this hotel provides convenience without compromising on luxury.
– Convenient location near golf course
– On-site restaurant offering continental cuisine
– Comfortable rooms with modern amenities
– Outdoor pool for relaxation
– New lakeview fitness center with Peloton bikes
Most Expensive Hotels in Maryland
Maryland is home to some of the most extravagant and opulent hotels in the United States, where luxury meets sophistication. With breathtaking views and world-class service, these hotels offer a truly lavish experience for discerning travelers. From elegant decor to impeccable attention to detail, every aspect of these accommodations exudes indulgence. The most expensive hotels in Maryland are renowned for their exclusive amenities and unparalleled comfort, ensuring that guests have an unforgettable stay in this charming state.
Hotel Revival Baltimore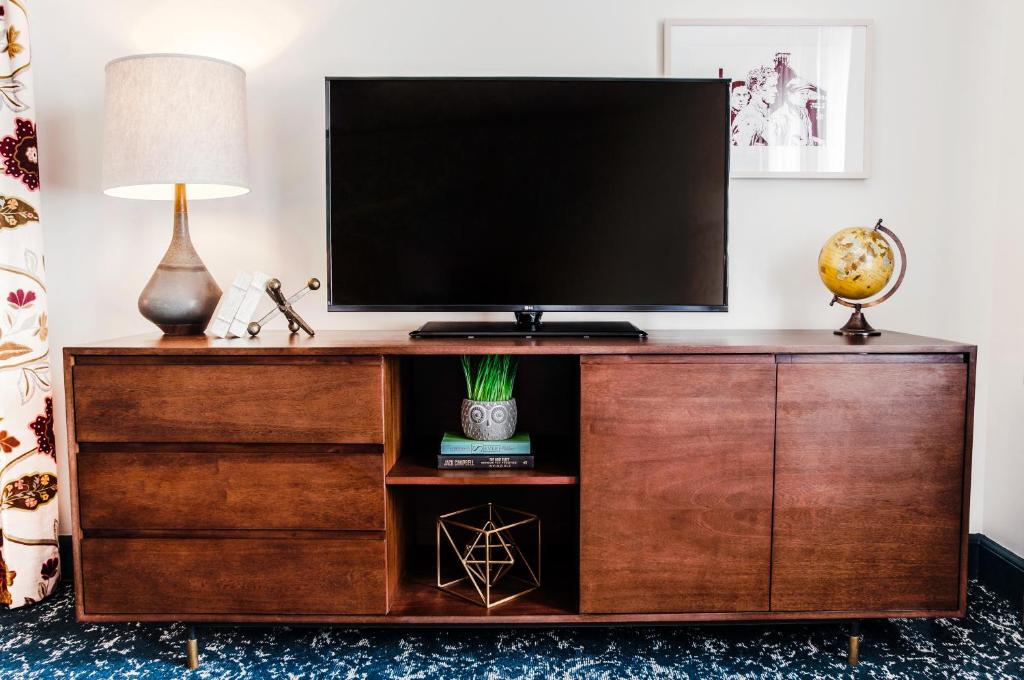 Located in the Mt. Vernon Cultural District of downtown Baltimore, Hotel Revival Baltimore is a boutique hotel offering a luxurious and unique stay. Adjacent to the Washington Monument and Museum, this property boasts warm colors and classical furniture in each room. Guests can enjoy a range of amenities including a fitness center and a large library with oriental moldings. The hotel also offers on-site dining at Topside, serving French-influenced American cuisine for breakfast, lunch, and dinner. With free WiFi available throughout the property, as well as white marble walls in the bathroom and a 32-inch flat-screen TV in every room, guests will have all they need for a comfortable stay. The University of Maryland at Baltimore is just a short 15-minute walk away, while M&T Bank Stadium is located only 1.6 miles from the hotel.
– Prime location in the Mt. Vernon Cultural District
– Adjacent to Washington Monument and Museum
– Elegant rooms with classical furniture
– On-site dining with French-influenced American cuisine
– Fitness center available for guests' use
The Ivy Hotel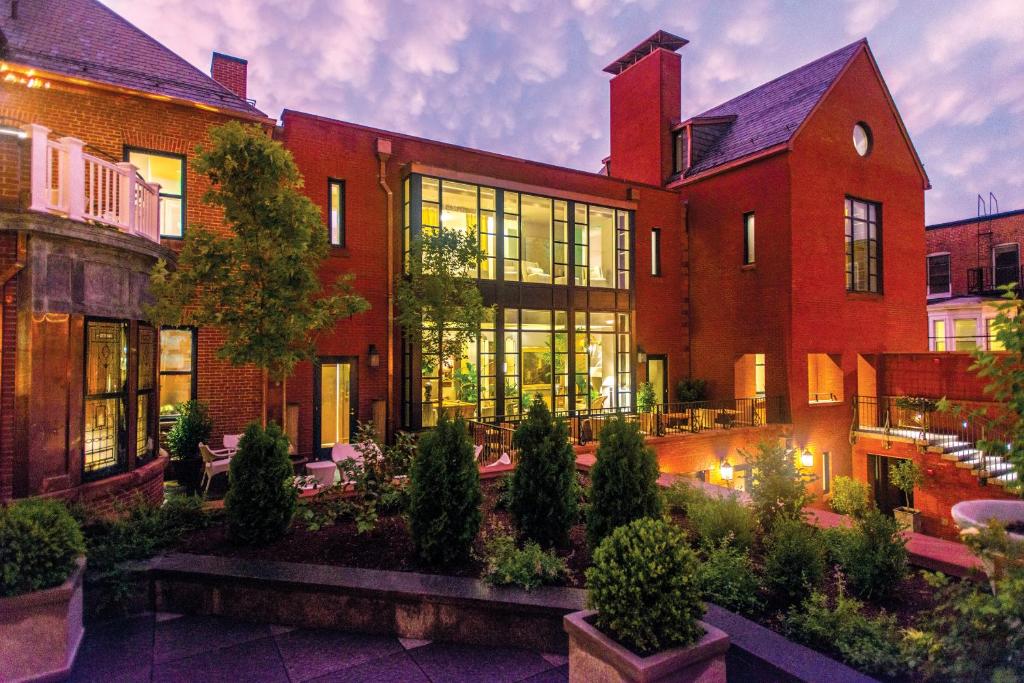 Located in the historic Mount Vernon neighborhood of Baltimore, The Ivy Hotel is a luxurious 5-star boutique hotel that dates back to 1889. This posh mansion offers a truly indulgent experience with its luxury spa and fine dining restaurant, The Magdalena. Each suite or guestroom is elegantly appointed and features a four-poster bed, plush bedding, a gas fireplace, and heated limestone floors in the bathrooms. Some suites even offer breathtaking views of Mount Vernon and have a balcony for guests to enjoy. The hotel also boasts a charming courtyard with leafy walls where guests can relax and savor a pot of tea. Additionally, The Ivy's spa provides an extensive selection of treatments as well as in-room massages for ultimate relaxation. With its prime location just 1 km from the Walters Art Museum, as well as being close to John Hopkins University, the Baltimore Convention Center, Inner Harbor, and Oriole Park at Camden Yards – guests will have plenty of opportunities to explore the vibrant city during their stay.
– Luxurious boutique hotel with a rich history
– Exquisite suites featuring elegant décor and modern amenities
– Indulgent spa offering extensive treatment options
– Fine dining restaurant focusing on local ingredients
– Perfect location for exploring top attractions in Baltimore
Annapolis Waterfront Hotel (Annapolis)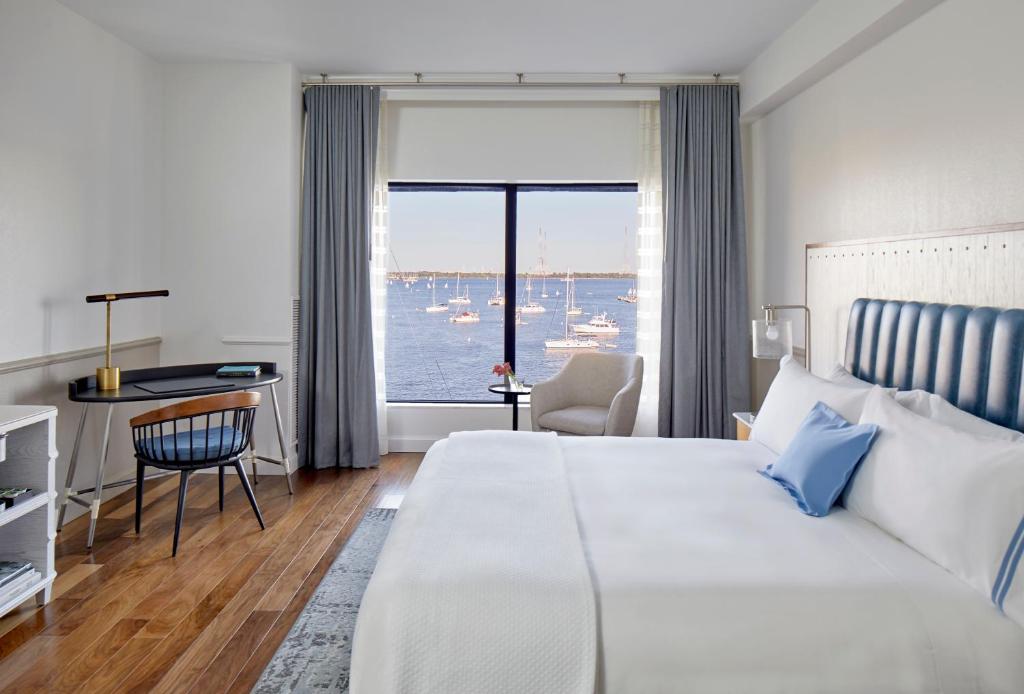 Located just 0.5 miles from the historic Maryland State House, Annapolis Waterfront Hotel offers guests a luxurious and convenient stay in the heart of Annapolis. The hotel features a fitness center for those looking to stay active during their visit, as well as free WiFi throughout the property. Guests can unwind in lavish guestrooms with marble bathrooms and enjoy amenities such as cable TV, a work desk, and complimentary coffee and tea making facilities. For added convenience, room service is available and there is an in-room Starbucks® coffee maker. The hotel's fitness center provides state-of-the-art equipment for all workout needs, and private parking is offered on site. In addition, guests will find Annapolis Mall just 5.5 miles away and can enjoy gourmet meals at Pusser's Caribbean Grille right within the hotel premises.
– Convenient location near Maryland State House
– Luxurious guestrooms with marble bathrooms
– Fitness center with modern equipment
– Free WiFi throughout the hotel
– Gourmet dining options at Pusser's Caribbean Grille
Information about Luxury Hotels in Maryland
| | |
| --- | --- |
| 🛎️ Luxury Hotels in Maryland | 9 |
| 💵 Hotels Prices From | $91 |
| 💰 High season average price | $1942 |
| ⭐ Number of Hotels Reviews | 8.5/10 |
FAQ
What are the top luxury hotels in Maryland?
Maryland offers a range of luxurious accommodations for travelers seeking a stylish and premium stay. Some of the top luxury hotels in Maryland include The Ivy Hotel and Sagamore Pendry Baltimore in Baltimore, The Inn at Perry Cabin by Belmond in St. Michaels, and Four Seasons Hotel Baltimore. These hotels boast exceptional amenities, elegant decor, world-class dining options, and impeccable service to ensure an unforgettable experience.
Are there any luxury oceanfront hotels in Maryland?
Absolutely! If you're looking for a luxurious beachside retreat, Maryland has some fantastic options. The Hilton Ocean City Oceanfront Suites located directly on the boardwalk provides stunning ocean views and spacious suites with modern amenities. Another great choice is The Princess Royale Oceanfront Resort in Ocean City that offers upscale rooms, multiple swimming pools, a full-service spa, and direct access to the beach.
Which luxury hotel offers the best waterfront view in Annapolis?
If you want to enjoy breathtaking waterfront views during your stay in Annapolis, consider booking a room at the Loews Annapolis Hotel. This hotel overlooks both Chesapeake Bay and the city's charming harbor area. With its prime location and tastefully appointed rooms featuring stylish decor and modern comforts, Loews Annapolis Hotel ensures an indulgent experience combined with stunning vistas of Annapolis' picturesque waterfront.
Are there any historic luxury hotels in Maryland?
Yes! For those who appreciate history along with opulence, Maryland offers several historic luxury hotels worth considering. One such example is The Historic Tidewater Inn located in Easton. This beautifully restored 18th-century inn features elegant guest rooms adorned with antique furniture while offering modern amenities such as plush bedding and WiFi access. It combines old-world charm with top-notch service to provide guests with a unique blend of comfort and nostalgia.
Do luxury hotels offer fine dining options onsite?
Absolutely! Many luxury hotels in Maryland pride themselves on their culinary offerings. For instance, The Ritz-Carlton, Baltimore is home to the award-winning restaurant, Bistro 300, which serves a delectable menu showcasing locally sourced ingredients. The Inn at Perry Cabin by Belmond features the renowned Stars Restaurant offering exquisite fine dining experiences with a focus on seafood delicacies and farm-to-table creations. These high-end hotels understand the importance of providing exceptional dining options to enhance their guests' overall luxury experience.
Popular Luxury Hotels destinations